Precise translations in a wide range of languages - for your international success
We speak the language of technology - and many more languages...
When translating demanding texts with a technical reference, the precise rendering of technical terms plays a decisive role. Whether it is the translation of an advertising message or a product description - a lot can quickly go wrong with such a translation...
The importance of precise translation has been proved by the momentous rebranding campaign of the major bank HSBC in 2013: The English call to action "Assume nothing" was translated in other parts of the world as "Do nothing" - a fatal and, above all, costly translation error, the correction of which cost the bank around 100 million pounds. At least HSBC was able to enjoy a few days of worldwide attention with this translation error.
For this reason, we only work with qualified and experienced professionals when translating texts. They have a basic understanding of technology and are able to precisely reproduce even technically complex facts and correctly translate technical terms.
Our international network of technically skilled translators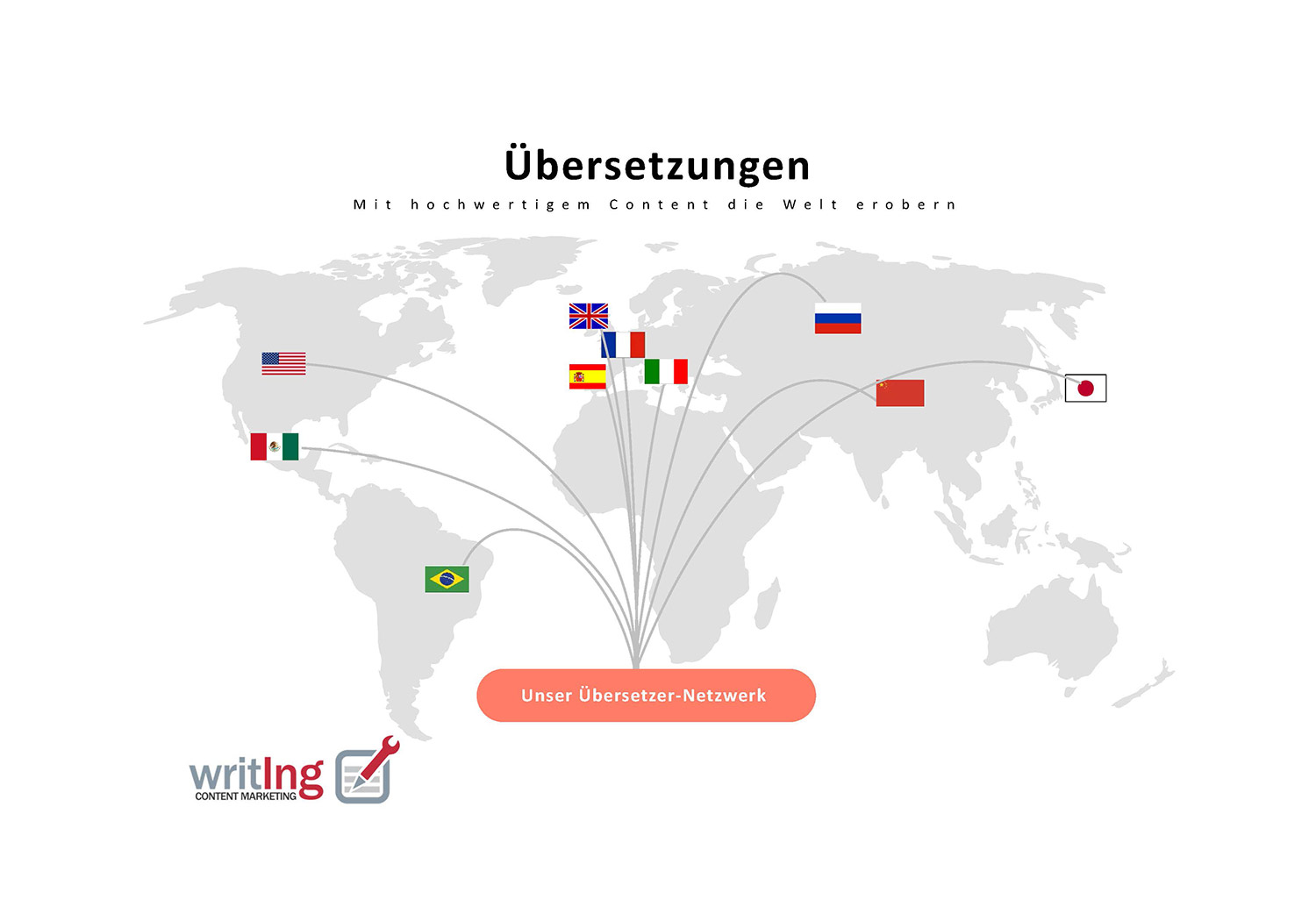 Get in contact
We will contact you for a free initial consultation
Would you like to learn more?
Whether you are a start-up or a medium-sized company, whether you are in industry, trade or e-commerce - we will support you with many years of experience in all aspects of content marketing.
Are you currently in the process of building a new website and want to create a sustainable content marketing strategy?

You already have a clear idea of your website and are now looking for high-quality content in different formats?

You want to increase the click-through rate of your website through a cost-optimized SEA campaign?

Do you need high-quality translations from technically skilled specialists?

Do you need assistance in creating an editorial plan?
Then you are exactly right with us! Simply fill out the contact form and we will get in touch with you as soon as possible.